ADDRESS: 939 RIVERSIDE RD, PO BOX 80, AVON MS 38723 PHONE: 662-335-4527 FAX: 662-334-1797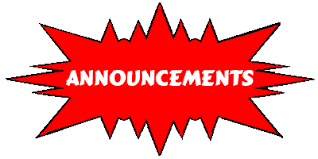 Teachers have created Google Classrooms (See codes below) or assigned work on iReady. If you have access to this work online, please do the work there.
IF YOU DO NOT HAVE ONLINE ACCESS, we have workbooks and printed work available at the school, or you can download it and print it from below. Teachers will use school status text messages to assign workbook pages each week.
The school is open Monday and Wednesday 9AM-12PM for school work pickup. Please go to the front window of the building and we will pass work through the glass. Please practice social distancing by keep your distance from others in line.
Buses will deliver food Monday-Friday beginning at 11:00. School work can be delivered by bus on Monday and Wednesdays ONLY if you request it through your teacher.
Teachers are available via School Status or email. Please contact them with any questions about school work.
Dual-Enrollment and Online Spanish Students: These classes are continuing online. If you do not have access to a computer/internet at home, please contact the school at 662-335-4527 or email Mrs. Barrett at vbarrett@westernline.org.
Printable Work for March 30 - April 3, 2020
Google Classroom Codes -- If you have Internet Access.
8th Grade Readworks Account Codes:
1st Period -- STVMPV
2nd Period -- QT3ZVR
6th Period -- ZT7H6Q
7th Period -- G34LTK
Online Graphing Calculators --
Online calculator
Desmos.com

iPhone app
Calculator x

Google play store
Wabbitemu