Riverside Elementary School Library

Librarian - Mrs. Goss
Email: dgoss@westernline.org
The Mission of the Library Media Center is to provide a program that will ensure all students and faculty will have access to the most advanced technology and printed materials available. The mission also is to provide leadership and expertise in assisting patrons in finding and using information effectively.
Wondering what to read next? Try one of these!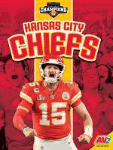 The Kansas City Chiefs won their first Super Bowl in 1970. About 50 years later, the team beat the San Francisco 49ers 31-20 to win their second. Find out more in Kansas City Chiefs, a title in the Super Bowl Champions series.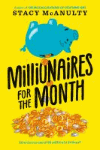 After seventh graders Benji and Felix 'borrow' $20 from a lost wallet, the billionaire owner challenges them to spend over $5 million dollars in thirty days in order to learn life lessons about money